Virtual Therapy & TeleHealth Sessions
A new normal that empowers you in your rehab journey!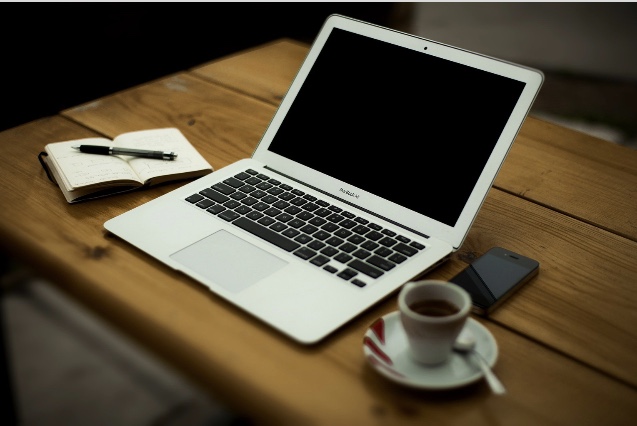 Virtual Therapy and TeleHealth has become a popular, inclusive, and the safest method in continuing care throughout the COVID-19 pandemic. We have adapted parts of this model to allow for our therapists to easier manage the current environment they are experiencing due to the 4 month clinic closure and to give you more control over your own rehabilitation program and what YOU are comfortable with.
Our goal, as always, is to find the cause and treat the cause as well as educate you throughout the process in order to unlock your full healing potential throughout your rehabilitative process and in moving forward with your short/long terms goals and quality of life. Our wholistic approach still exists in the virtual world and our therapy goals are still the same! We want you to feel empowered throughout your rehab process and feel in control of your own healing - because you are!
WHO CAN BOOK A VIRTUAL SESSION?
Anyone!
We recommend virtual sessions in the following circumstances:
You have traveled out of Canada or have been in contact with someone that has in the last 14 days

You cannot attend an in-person session due to screening positive (this may also happen to your therapist leading to a cancellation for in-person but a potential reschedule for virtual)

You are caring for someone with COVID-19 and/or are a caregiver otherwise without much additional help due to the pandemic circumstances (i.e. no access to daycare or a PSW, etc)

You are a new patient that has been referred to our clinic, but is currently experiencing extensive wait-times due to COVID-19 closure backlog in booking

You are a current active patient that is also experiencing extensive wait-times

You do not feel comfortable receiving an in-person treatment session during these unprecedented times

You have made lifestyle changes throughout time of quarantine/COVID-19 closures (i.e. increased home workouts, increasing run mileage) and are looking for ways to gain more independence in your physical self-care routine(s)

You are looking for a "maintenance" program for a previous injury that requires a more extensive exercise routine that requires programming

Your work schedule makes it difficult to book an in-person schedule (i.e. essential work)

You are an athlete that has returned to training and remain "in a bubble"

Our therapist(s) had to cancel your appointment due to COVID-19 related circumstances

...and the list continues!
WILL MY EXTENDED HEALTH CARE BENEFITS COVER VIRTUAL THERAPY?
During this time, many insurance companies have made this change and have accepted virtual therapy to allow for many to continue their rehabilitation programs. We advise you to call your insurance provider before scheduling your virtual session to be sure of the coverage that they may or may not provide.
CAN MY THERAPIST RECOMMEND THESE SERVICES TO ME EVEN WHEN I AM RECEIVING IN-PERSON TREATMENTS AS WELL?
Yes!
Due to backlog and the wait-times this has caused for new assessments and follow-up appointments, your therapist may suggest a virtual component to help extend the time between your in-person sessions.
Examples of these circumstances may include:
Performing your assessment virtually in order to allow for more time spent with manual therapy techniques in your in-person session

Extensive wait times and your therapist recognizing that a self-care approach to pain management may help while you are waiting for manual treatment

Your program requires extensive exercise programming and accountability - virtual programming may allow for a safer way for your therapist to educate, teach, and supervise this type of program

May be given a virtual copy of your exercise/self-care program after an in-person session as a summary due to another family/friend not being able to accompany you into your therapy session
WHAT DO VIRTUAL ASSESSMENTS AND SESSIONS LOOK-LIKE?
We give you, the patient, several options because we want you to be as comfortable as possible! Just as you are with your in-person sessions, you are in control of your rehabilitation experience and what you would like to achieve from it and varies session to session as it is designed specifically for YOU! This means your programming isn't just designed to address your injury/condition, but it also keeps your lifestyle, personal goals, environment, etc in mind too!
Examples of what an assessment and follow-up session would entail:
Assessment - your assessment may take place over the phone and/or via face-to-face virtual meeting (i.e. Zoom). If you are uncomfortable with those options, you may also receive an assessment guideline document (via e-mail) that gives you a full breakdown/checklist of what your therapist needs from you in order to assess the injury/condition(s) appropriately. This document would include a health history form, several questions pertaining to your chief complaint(s) for you to answer, video and or picture(s) requirements of specific movements of single joint or multi-joint movements, video of your gait/running/sport specific movements (if needed), what equipment you may have access to (i.e. exercise equipment, pool, space restrictions, etc), goal setting prompts (short and long term) that are personal to you and what you would love to achieve in your rehabilitation process, and much more.
Follow-Up Sessions - Again, the option is yours! Your therapist will use your assessment to personally customize a program for you, just as they would within an in-person session. This program would potentially include education on therapeutic techniques that you would be able to perform yourself (or in some cases with the help of someone you are living with if accessible) or self-therapy techniques pertaining to your condition(s), mobility exercises and progressions, strengthening exercises, and much more. Each option would be easily accessible, highly educational, and you would continue to have access to your therapist's knowledge and supervision. These programs are designed for accountability and independence as well as safety throughout your rehabilitation program. Your therapist will explain these details more during your assessment session. Again, you are in control of what you would like your rehabilitation environment and programming to look like!
Home Exercise Programming/Sports Conditioning Programming - If you are an active patient (i.e. you are continuing a program that was set by a therapist at Sports Therapy Solutions prior to COVID-19 closures) looking to advance/progress your current programming and are comfortable with being fully independent with your rehabilitation/"maintenance"/return to sport or work, etc programming, your therapist may also send you a virtual document with exercises that you may continue with in your current stage of healing. This option may be for you if you are an athlete looking to get back into your sport after extended periods without access to training, looking for injury prevention programs in relation to your sport or activity (i.e. running, weight-training, etc), looking for help with your posture due to your new working environment, or as mentioned above, you are just looking to complete your current rehabilitation with strengthening and prevention education and programming.
Feel free to contact your therapist directly with any questions that you have in regards to this rehabilitation approach for you!